When you think of a First Lady, what comes to mind?
Maybe a former FLOTUS like Michelle Obama, who has spent her time in and out of office advocating for healthy families, service members, and education. She made it look effortless, but in reality, being a First Lady is anything but. These spouses are often held to the highest standards, expected to not only confront but solve some of the most formidable challenges in our society—and to do so mostly by themselves.
At least, this was the case until Cora Neumann, PhD, came along. Neumann, founder of the Global First Ladies Alliance (GFLA) and all-around public health powerhouse, has made it her mission to see First Ladies around the world make the most of their influence, interests, and abilities since she started the alliance (formerly the African First Ladies Initiative) back in 2009.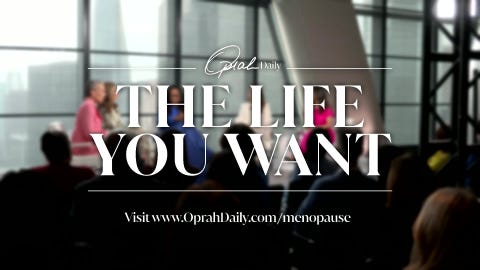 From that first GFLA conference have followed many others, including the most recent iteration this past July: a four-day, first-of-its-kind executive leadership and academic training program held in partnership with the Columbia University Mailman School of Public Health. (Neumann received her masters in public health from the University in 2003.)
"The former First Lady of Kenya said something to me I'll never forget," she tells Oprah Daily. "She said, 'We as First Ladies were on a train, and then we met Cora—and now we're on a plane.'"
Since its inception, it's clear that Neumann's mission to help these women fly, so to speak, has remained steadfast. We sat down with her to learn more about how she started this outstanding organization and the amazing work she's done since.
Where the idea started
At the time, around 15 years ago, I was working with refugee populations. I heard through an acquaintance that a group of First Ladies in Africa, the same group we're still working with today, was looking for partnerships. It was very random. I had never really thought about First Ladies. I wasn't specifically focused on women, although everywhere you go, you realize that women need support, whatever you do. And it was just this absolute light bulb moment. Here I am in the field, working with people with such a huge amount of need—and then here are these women in this very high-level position where they could potentially make a great impact. Okay, let's help them do just that.
The first steps
It was crazy. I didn't have high-level connections or funding, or anything like that. I was just absolutely determined to do something for these women. I started with this concept of a First Lady Summit, inspired by the Organization of African First Ladies for Development. It was the first conference ever that focused on First Ladies. They'd always been talked down to by experts and global health organizations and academics and policymakers. And they were always asked to champion something, but they were never asked what their expertise was. They were never treated with respect. So I designed this summit to put them onstage to talk about their expertise in their countries.
The initial goal
One of the reasons I started the GFLA was because as a First Lady, you're damned if you do and you're damned if you don't. Hillary Clinton was seen as doing too much because the president put healthcare on her plate, and unfortunately, it failed. People thought Laura Bush wasn't doing enough, but she was doing a ton behind the scenes. It's a really, really hard position to be in. It came from this instinct of wanting to really support women leaders—number one, to help them take advantage of their platform, and number two, to elevate their position and their voice as experts.
The hardest moment
I had a lot of people try to take the initiative away from me. People who were higher level, more prestigious, more visible. I was told multiple times that I was out of my depth, that I clearly didn't have the position and resources or whatever to move forward. Then one of my mentors said to me, and I still say this to the women and people I mentor, "No one can ever steal from you what's truly yours." So I just kept doing it. I didn't overcomplicate it.
The moment you thought it just might work
The first moment was when the First Ladies actually showed up to the summit in 2009, and the second when we sat with them afterward and talked. There was great momentum after that: Laura Bush (without whom this would not have been possible) had just left office, and her former chief of staff, Anita McBride, became my cofounder of the initial incarnation. Then we had advisers from Hillary Clinton's team, from Michelle Obama's team. We had Rosalynn Carter attend. So we had them all involved, and were helping them vet opportunities and decide whether or not they should speak at this conference or partner with this cause.
The results
I always try to make it clear that this program was formed in partnership with the First Ladies, and the curriculum and program we have is all because of what they have contributed and needed. We've partnered with the Columbia University Mailman School of Public Health, and after 14 years of running short, one-day programs, we were finally able to offer the multi-day program where First Ladies were able to invest in themselves so they can invest more in their countries. If they feel depleted or unfulfilled, the entire ecosystem around them suffers, and they can't be as effective. They just can't. We need them to feel strong, well-resourced, and heard. The First Ladies who attended our most recent event in July are collectively responsible for helping lead 270 million people—and that's not including the U.S. These women have the opportunity and ability to impact hundreds of millions of people. And the GFLA means to help them do as much as they can with that opportunity.
---
Interested in learning more about the GFLA? Click here.
---
This interview has been edited and condensed for clarity.
Editorial Assistant
Sofia Lodato (she/her) is an editorial assistant at Oprah Daily. Aside from reading, writing, and wellness, she is a lover of all things media-related, and can usually be found overanalyzing her latest favorite TV show and/or music album.