Oprah is adding one more feather to her cap: The Academy Museum of Motion Pictures will be honoring her during a fundraising gala on October 14.
As an Oscar-nominated actor, it's no surprise that Oprah would be top-of-list for the Academy Museum. Since opening in 2021, the museum has been dedicated to all things moviemaking—from the art to the science to the stories. And, having been a mainstay in the media industry for decades, Oprah is a shoo-in honoree.
For this year's gala—the third annual—the Academy Museum is also honoring Meryl Streep, Michael B. Jordan, and Sofia Coppola. The gala will be co-chaired by Ava DuVernay (whom Oprah has, of course, worked closely with for years), plus Ryan Murphy, Halle Berry, and Eric Esrailian, MD (an Academy Museum trustee, physician, and producer).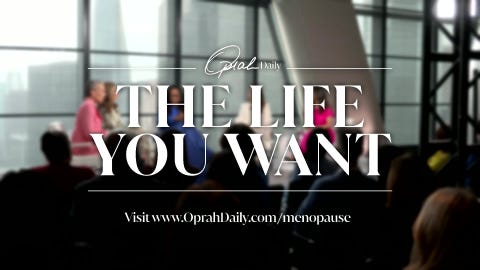 The host committee, which was also just announced, includes a laundry list of notable names—Ariana DeBose, Bryce Dallas Howard, John Travolta, Gabrielle Union, Michael Keaton, and Tracee Ellis Ross, to name a few.
Oprah will be receiving a specific honor, the Pillar Award, which, according to the Academy Museum, "acknowledges exemplary leadership and support." Miky Lee, a producer who worked on films like Parasite and Snowpiercer, won this award in 2022, and previous Academy Museum honorees have included Julia Roberts, Sophia Loren, and Tom Hanks (so Oprah is in quite good company here).
The gala would not be possible without the explicit green light from WGA and SAG-AFTRA, the unions behind the current writers' and actors' strikes. According to the Academy Museum, the event will "help raise vital funds to support museum exhibitions, education initiatives, and public programming, including screenings, K-12 programs, and access initiatives in service of the general public and the local community of Los Angeles."
More gala details are set to be announced soon, but for now, join us in congratulating Oprah on being honored by her fellow artists and storytellers.

Assistant Editor
Cassie Hurwitz (she/her) is an assistant editor at Oprah Daily, where she covers everything from culture to entertainment to lifestyle. She can typically be found in the middle of multiple books and TV shows all at once. Previously, Cassie worked at Parents, Rachael Ray In Season, and Reveal. Her love language is pizza (New York slices, Chicago deep dish, and otherwise).