For decades, Anderson Cooper has made waves in the journalism industry as a CNN anchor, a correspondent for 60 Minutes, and even as special correspondent for The Oprah Winfrey Show.
We've rounded up some notable facts about the news anchor and author's personal life that will help you understand who he is today—including the fact that his firstborn son just turned 3! Wyatt is named after Cooper's father, and was born via surrogate in 2020.

Read on to learn more.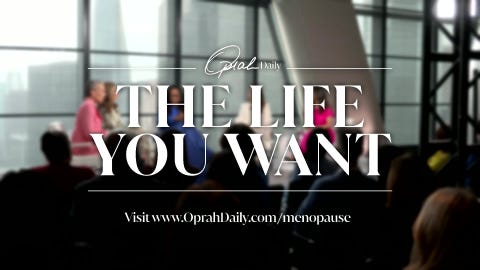 His family has famous roots in American history
Anderson is part of the famed Vanderbilt family. He's the son of the late Gloria Vanderbilt, who was an heiress and the great-great-granddaughter Cornelius Vanderbilt, the 19th-century business, railroad, steamship magnate. "There were statues of my great-great-great grandfather [Cornelius] in New York," Cooper said in 2006. "I actually thought as a kid that everyone's grandparents turned into a statue when they died." The Vanderbilt influence is wide-ranging: The university that bears his last name was founded in Nashville in 1873, thanks to $1 million donation, and a scholarship is also named after him.
Cooper told CBS more about his great-great-great grandfather in 2021: "Well, that's what's so crazy, is he built two massive empires. It was late in life when he decided steamships were the past and railroads were the future. And he started buying up small railroads around the Northeast. And eventually, he formed a railroad company that basically was all rail service on the Eastern seaboard to Chicago." CBS reports that Cornelius had a $100 million fortune when he died in 1877, and Cooper put this further into perspective: "He had more money than the U.S. Treasury."
But Cooper wasn't always a fan of his family's past. "I felt like no good could come of me paying attention to them," he told CBS. "The Vanderbilts, when I was a kid, seemed kind of like layabouts. I knew they had all these houses and they were museums now. But it had no reality in my life."
Despite his famous family connections, Cooper is no stranger to tragedy and hardship. His father, screenwriter and author Wyatt Cooper, passed away during a medical procedure when Cooper was just 10. He also lost his brother, Carter, to suicide in 1988. He had a close relationship with his mother, Gloria, who was a fashion designer and an artist, before her passing in 2019, and he eulogized her on CNN.
Cooper was inspired to learn more about his complicated family history after his mother's passing and his first child's birth—he even coauthored the 2021 book Vanderbilt, with Katherine Howe.
He has two adorable sons named Wyatt and Sebastian
"As a gay kid, I never thought it would be possible to have a child, and I'm grateful for all those who have paved the way, and for the doctors and nurses and everyone involved in my son's birth," he shared in an Instagram post after Wyatt's birth.
Cooper also co-parents alongside his ex-boyfriend, Benjamin Maisani. When the pair had Sebastian Luke Maisani-Cooper together in 2022, he announced that Maisani was "also in the process of adopting Wyatt," whose last name would become Maisani-Cooper, and said they've been raising Wyatt together.

He's close friends with Andy Cohen
They've toured as a pair and are known for hosting CNN's New Year's Eve special live in Times Square—and having fun while doing it.
Here's hoping that their kids also share a strong bond: In a 2020 Father's Day episode of Watch What Happens Live, Wyatt and Cohen's son, Benjamin, met for the first time (virtually).
Books play a special role in his life
Cooper has written several books, including the 2017 title The Rainbow Comes and Goes, which he co-authored with his mom.
While sharing some of his favorite books with Oprah.com in 2010, he talked about the influence reading had on him growing up: "As a child, I had a problem reading. I had a mild form of dyslexia where I would see some letters backward, and I had to go to a special reading instructor. One way she helped was to encourage me to find books that I was really passionate about."
A few of his favorite titles were It Seemed Important at the Time, by his mother, Gloria Vanderbilt, and Families, by his father, Wyatt Cooper.
As he told O, The Oprah Magazine in 2005, Families felt like "a letter to me from him," since it focuses on his father's family in childhood and the one he created as an adult.
He doesn't shy away from discussing grief
In fact, it's the subject of his moving CNN podcast All There Is with Anderson Cooper, which launched in 2022.
When the first season of the podcast wrapped up, Cooper shared on Instagram that more than 1,000 people had left voicemails for him on what grief taught them and what helped them cope.

Assistant Editor
Jane Burnett is an Assistant Editor at Oprah Daily, where she writes a variety of lifestyle content for the editorial team. She's a journalist with a pop culture sweet tooth—when she isn't catching up on celebrity news, she's usually listening to a podcast! Jane was previously an on-air reporter in local news, and worked at Thrive Global, Ladders News, and Reuters. She also interned at CNBC through the Emma Bowen Foundation, and is a member of the National Association of Black Journalists (NABJ).