Can't get enough of the 101st Oprah's Book Club pick? Well, Oprah can't either! Today, she kicked off her six-part series on the novel, which she describes in the episode as "one of the most gripping, exquisite novels I have ever read." (And she's been reading since she was 3!)
Set in Kerala, a state on India's tropical Malabar coast, The Covenant of Water spans three generations, 77 years—and some 715 pages! "I've always loved big, epic stories," author Abraham Verghese explains in the premier podcast episode. To him, the magic of a long novel is that "you enter this portal, and you live several lifetimes—decades—and you come back after this long, long, experience and it's still Tuesday."
This special Oprah's Super Soul series allows readers to linger in the majestic portal of The Covenant of Water a little longer, exploring all 10 sections of this "modern masterpiece" through intimate conversations between Oprah and the author as well as questions directly from listeners!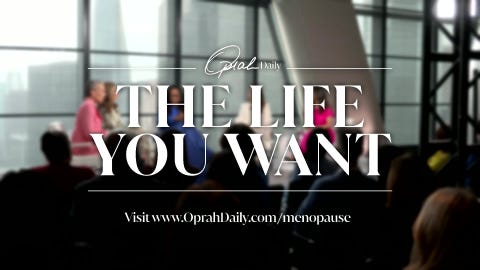 In this week's episode, Verghese, a four-time New York Times bestselling author, admits that he still doesn't consider writing his main gig. "My first and only ambition in life was to be a physician, and it's completely fulfilling," he explains on the show. On top of that, he is also a professor and vice chairman of the theory and practice of medicine at Stanford University, a father, a podcast host, and a "TED Talk sensation." In his discussion with Oprah, he reveals how he manages to do it all, offering insights into his routines and creative process, and how he fits all these roles together in his mind and schedule.
The conversation also goes deep. After Verghese explains how many doctors turn to medicine "partly to heal our own woundedness, our own brokenness," Oprah does not shy away from asking the hard-hitting question: "Have you ever asked yourself what is it you are trying to heal?" She's the Queen of Talk for a reason, people!
Oprah and Verghese also candidly discuss what it was like for each of them to confront the HIV/AIDS epidemic in their work, why so many doctors fall into patterns of addiction, the role of faith, and how Verghese's experiences of immigration and displacement affected his writing.
New episodes will air weekly on Oprah's Super Soul podcast from June 21 through July 26. You can listen to the show wherever you find podcasts and watch on YouTube and Spotify.
Associate Books Editor
Charley is a Books Editor at Oprah Daily where she writes about authors, writing, and reading. She is also a freelance writer and audio journalist whose work has been featured in the Atlantic, the Los Angeles Review, Agni, and on the Apple News Today podcast. She is currently completing an MFA in creative nonfiction at NYU and working on an essay collection about the intersection of grief, landscape, and urban design.