My birth certificate says I'm 44, but the test I took from Tally Health last month (that involves nothing more than a speedy at-home cheek swab that is then mailed off for analysis) puts me at 42. The number measures DNA methylation patterns—which change with age and are impacted by lifestyle and environmental, aka epigenetic, factors (like exercise, nutrition, stress, and sleep)—to determine your body's biological age. I did my swab while sleep-deprived (thanks to my night owl 4-year-old) and dehydrated (thanks to overdoing it on morning coffee because of aforementioned sleep deprivation), so I like to think my number could have skewed younger.
According to Tally Health, "aging is a medical condition that can be treated." Our numbers are malleable and, with certain shifts in our diets and lifestyle, can be improved upon. If there's anyone who could convince me that Benjamin Button–style aging is possible, it's Tally's cofounder, David Sinclair, PhD, who is arguably the world's preeminent expert on longevity. His recent groundbreaking research out of the Paul F. Glenn Center for Biology of Aging Research at Harvard Medical School suggests that the mechanisms of aging are measurable, predictable, and, most significantly, reversible.
While it's often assumed that genetics are the major determinant of our health outcomes (consider how many times we not so jokingly blame our parents for our less desirable traits), when it comes to longevity, many studies have shown they account for only up to 25 percent. "Sinclair's recent work has shown that epigenetic changes are a fundamental driver of aging and can be manipulated to reverse biological age," says Adiv Johnson, PhD, Tally Health's director of research and innovation. But here's the real headline: That includes our skin. "Genetics is the hardware and operating system [of the body]; epigenetics is the software and apps, programming different cells to be able to do the functions required of them," explains Daniel Whitby, chief scientist for skincare brand Soho Skin. And now, as we all hop on the longevity train, companies and experts are figuring out how to pull the levers to help our skin stay healthier, brighter, and firmer for the long haul.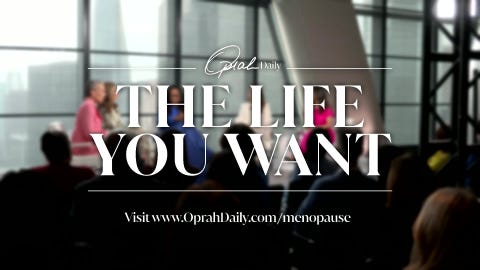 How scientists are hacking skin cells
Pioneering Japanese stem cell researcher Shinya Yamanaka, PhD, received a Nobel Prize in 2012 for demonstrating that adult skin cells can be reprogrammed back to an embryonic-like state. Stem cells are sometimes called the body's "master cells," and rightfully so, as they have the ability to evolve into different types of specialized cells and also self-renew. Yamanaka found that by introducing and exposing adult cells to four proteins (often referred to as the Yamanaka factors) for around 50 days, he reprogrammed their development, transforming them into what is known as induced pluripotent stem cells (iPSs)—or biological Benjamin Button. Per Johnson, this reprogramming approach has been shown to reverse biological age, restore vision, extend life, and enhance skin regeneration in mice. But he also points to a study that shows where cellular reprogramming was able to reverse the biological age of human skin cells by—brace yourself—approximately 30 years.
Does this actually translate to the appearance of our skin in the real world? That's a big TBD. For now, several scientists believe that reprogramming has immense potential. It could, for example, get your collagen production rate back to where it was when you were younger. "It's a bit like resetting your smartphone or laptop to original factory conditions," explains Anant Vinjamoori, MD, chief medical officer at Modern Age in New York, which bills itself as the first healthcare company to slow down aging. Vinjamoori also points to emerging research around human stem cells (not the plant-derived versions found in topical skincare products) but says it remains highly experimental and not ready for broad public use.
In other breaking longevity news, telomeres, the DNA sequences that cap and protect the integrity of our chromosomes, have always been considered accurate measures of biological aging—the longer they were, the slower the rate of aging, Vinjamoori says. But a study published just last month in The New England Journal of Medicine found that when it comes to telomeres and aging, bigger isn't necessarily better: Long telomeres can lead to health problems as well.
What we can do
But back to my Tally Health assessment. Once the company had my data, it emailed regular advice on how to make lifestyle changes that target biological aging, which, in turn, helps keep skin healthier longer. Something as simple as eating more vegetables (I was advised to eat four or more servings a day) has an impact. According to a study published in Molecules, vegetable intake was linked to less skin aging (specifically, vegetable extract consumption was associated with decreased wrinkling).
Regular exercise has also been shown to have a significant impact on aging, and may even, as one recent study shows, promote tissue regeneration. "Everyone looks for the million-dollar solution to help them live longer and healthier, but you know what else works first or better and is free?" says Simoné Gibertoni, the CEO of Clinique La Prairie in Switzerland. "Thirty minutes of exercise and two 20-minute sessions of meditation daily." To wit, another top reco Tally sent me: more resistance training and the cultivation of a regular meditation practice.
Why? Because these moves could significantly reduce inflammation. "Chronic inflammation can lead to the activation of metalloproteinases, which are enzymes that break down skin's collagen and elastin or inhibit their production," says Barbara Paldus, PhD, founder and CEO of Codex Labs, a biotech skincare brand. The company's upcoming Decode My Skin DNA kit can evaluate the variants of genes associated with inflammation in your body to give you a sense of how to manage yours—and then connect you with a medical professional (like a dermatologist, a genetic counselor, or a naturopathic doctor) to offer targeted guidance.
A new wave of actives
"As we understand more and more about the processes within our cells, we will discover opportunities to biohack them to improve our overall health and skin health," says Whitby. New brand Aramore's approach is to use topicals and supplements that address all the mechanisms of human aging. "That includes bolstering hydration, reducing inflammation, and increasing cellular metabolism," says cofounder Stephen Kennedy Smith. "If you think of aging as a disease state that can be prevented, then the metabolism piece of the puzzle is important," adds Aramore's cofounder and head of research, biochemist Diana Saville. But you don't want to just boost metabolism. Instead, you want to support the cell's ability to clear waste, so it functions better. That's where ingredients like choline, CoQ10, hydroxytyrosol, and niacinamide come in. For example, to increase the energy production in the mitochondria to repair skin, our cells generate something called NAD (nicotinamide adenine dinucleotide). When you apply niacinamide to your skin, it increases NAD levels.
The other longevity ingredient generating big buzz in beauty circles: exosomes. Derived from inside fresh stem cells, they have growth factors and signaling molecules that stimulate regeneration, says New York City dermatologist Julie Russak, MD, who sees them as a potent step up from platelet-rich plasma (PRP), a treatment that applies growth factors extracted from your own blood onto skin. A few skincare brands are beginning to harness them, including Barbara Sturm, MD, and Plated Skin Science.
Full-service science
In-office treatments can move the needle as well. Modern Age offers an assessment that factors in over 55 blood biomarkers, a bone density scan, and skin analysis to determine a bespoke approach that might include microneedling (pricking the skin with tiny needles) with PRP and LED light therapy. Russak takes a holistic approach, working in tandem with a nutritionist (to look at protein and antioxidant intake, calm inflammation, and optimize metabolic rates) before embarking on any regenerative, collagen-boosting procedures (like radio frequency and lasers that create targeted injuries to the skin, and biostimulator injections that improve full three-dimensional structure of the face). "We're moving away from masking the signs of aging and looking to how we can reverse or optimize it," she says. This sea change makes sense. As long as we're harnessing science to help our minds and bodies stay vibrant longer, our skin should reflect that—sleep deprivation aside.
Any content published by Oprah Daily is for informational purposes only and does not constitute medical advice, diagnosis, or treatment. It should not be regarded as a substitute for professional guidance from your healthcare provider.
Join Oprah and Peter Attia, MD, for a surprising and informative conversation about how to craft a road map for a longer, healthier life. Become an Oprah Daily Insider now to get access to this conversation on longevity and the full "The Life You Want" Class library.

Fiorella Valdesolo is a Brooklyn-based writer and editor, and the co-founder of Gather Journal.