What does life look like at 80…or 90…or 100? According to octogenarians, nonagenarians, and centenarians, whatever you wish. While the stereotype may be sitting in a rocking chair and reminiscing about the good old days, the reality is completely different. Today, the 80-plus crowd can be found at bars, on the links, or on your next coworker Zoom call. They all have very different professions and backgrounds, but one thing they have in common: secrets to living well. Here, four people share some of theirs.
---
Harriet Newman Cohen, 89, lawyer and cofounder, Cohen Stine Kapoor

A matrimonial and family law attorney, Cohen specializes in complex litigation on high net-worth cases. She represents her clients in court, makes sure to see every Tony-nominated Broadway show each season, and goes out to dinner most every evening.
Don't cancel your evening plans. "I go to restaurants, and I party like crazy. I go to receptions, and I go to balls. I'm usually, probably, one of the oldest people in the room. But within a very short period of time, it's very obvious to everybody, including to myself, that I'm just like everybody else. I'm fun; I'm sometimes the life of the party. I've had a really wonderful time in these later decades."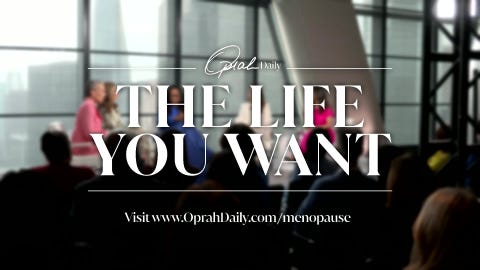 Take the time to keep up with tech. "You really cannot be relevant in today's society unless you force yourself to know the technology." Cohen recently got a new car, which is "like driving a computer." She knew that she needed to buckle down and learn how to use it. "I had to spend an afternoon at the dealership while they taught me. I then spent a couple of more hours repeatedly with very highly technical grandchildren of mine who sat with me and taught me some more. The car was a challenge because I knew there was going to be a big learning curve, but I thought it was worth it," says Cohen. In other words, just because tech is outside your comfort zone doesn't mean you can't do it. Buckle up, watch a tutorial, ask questions, and get it done.
Keep doing what you're good at. "It's a no-brainer for me: I'm not going to retire. What on earth would I be doing with my mornings? I've been in the business since 1974, and I'm very, very good at what I do."
---
Uncle Jack, 99, author Ask Uncle Jack: 100 Years of Wisdom

A TikTok sensation who appears in videos along with his nephew, music producer Damon Vonn, Uncle Jack is a World War II vet and current TikTok sensation, with over one million followers. A self-taught artist, Uncle Jack is surrounded by art he has made over the decades and currently sketches for his followers in videos and Instagram Live events.
Climb a tree (carefully!). "Get outside and listen to nature. If you can, climb a tree; that's fun, too. Study the wild ones, the birds of wing that always sing," says Uncle Jack, who often breaks into song.
Have a hobby. "It's interesting how so many people don't. I'm an ornithologist. A bird-watcher. My favorite is probably the golden eagle. Or the great horned owl. And I also raise ring-necked doves."
Break the rules. Sometimes the best way to stay young is to do the things that would have gotten you in trouble when you were young. He is always experimenting with his art and admits that, sometimes, he'll use the wall or the table as his canvas: "I know I shouldn't draw on the wall, but I do."
---
D'yan Forest, 88, comedian

D'yan Forest is listed in the Guinness Book of World Records as the world's oldest female working comedian. Trained as a singer, Forest didn't begin doing comedic sketches until she was in her 60s. She plays golf almost every day, splits her time between New York and Paris, and can sing in nine languages.
Don't count yourself out. "When I pivoted to comedy, people said, 'You can't do comedy. It's late at night. You'll get heckled,'" recalls Forest. "Well, they were all wrong. I can perform early at night. Nobody has ever heckled me. Even my best friend said, 'You can't do it.' Well, I did it."
Keep your body active. "I play golf every day. I swim. I walk. And I go to the best doctors I can." Forest doesn't take her health for granted: She takes 12 pills a day and has a pacemaker. She believes in partnering with her doctor, never skipping appointments, and prioritizing healthy lifestyle choices.
Make friends with people younger than you. "It's a lot of young people in the comedy clubs. They sort of ignore me when I walk in the club, but after a while, they find out who I am, and they become my friends."
---
Freck Vreeland, 95, former CIA agent, ambassador, and adviser
Son of the late Diana Vreeland, a former CIA agent during the Cold War, a diplomat serving multiple U.S. presidents, and a close adviser and friend to John F. Kennedy, Robert F. Kennedy, and George H.W. Bush, Vreeland lives in Rome and is working on his memoir.
Make your morning count. "I start with a glass of lemon juice and water, followed, without fail, by the Five Tibetan Rites to get my body moving. Then I read my mail and the news during a leisurely large breakfast with fruits, cereal, yogurt, whole wheat toast, feta cheese, olive oil, cherry tomatoes with toasted sesame seeds, and copious cups of piping hot green tea with honey."
When in doubt, choose the lime green shirt. "The most important thing I've learned is to simplify my life and fill it with quality: good food, great friends, interesting young people, my loving family, and since I'm color-blind, very loud clothes."
Keep your bedtime…and a book by your bedside table. "I always read before turning out the light at 10.30 p.m. sharp."
Any content published by Oprah Daily is for informational purposes only and does not constitute medical advice, diagnosis, or treatment. It should not be regarded as a substitute for professional guidance from your healthcare provider.

Join Oprah and Peter Attia, MD, for a surprising and informative conversation about how to craft a road map for a longer, healthier life. Become an Oprah Daily Insider now to get access to this conversation on longevity and the full "The Life You Want" Class library.