From elevated everyday earrings to statement necklaces, a piece of quality jewelry is one of the most foolproof wardrobe staples that you can buy now and still love later. Thankfully, there are plenty of options on the market that use premium materials, integrate sustainable practices, and won't break the bank. Looking through seemingly endless jewelry options can be exhausting. So we've investigated and tested dozens of affordable jewelry brands for high-quality pieces at accessible price points.
Whether you're looking for yourself or as a gift for a loved one, we've thoughtfully selected a list of little luxuries under $100 or $200. We're talking widely recognized brands like Mejuri, Gorjana, and BaubleBar as well as more independent designers Laura Lombardi and SVNR. We've also spotlighted female-, AAPI-, and BIPOC-founded and -led companies like Sashi, Bychari, and Omi Woods, all of which have made their way to Oprah's Favorite Things lists over the years. Below, some of our favorite affordable jewelry brands guaranteed to deliver quality and style.

Female-led jewelry brand Shashi's pearl earrings made it to the Oprah's Favorite Things list last year. "With a real-deal baroque-style pearl, these elegant earrings are substantial in size and look just as good with jeans as they do with a little black dress."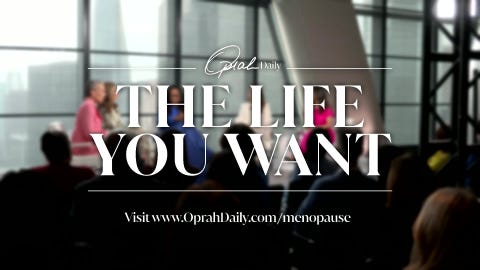 Sequin is a female-founded and -led jewelry brand whose pieces are all handmade in New York and Rhode Island. You can look to Sequin for statement-making pendants and whimsical customizable charm designs.
Gorjana is a go-to for classic layering necklaces and elevated everyday earrings. If you're looking for a personalized gift, its bespoke signet ring and several initial offerings come in at under $100.
Founded in Toronto in 2015, female-led Mejuri made its mark with high-quality pieces that use responsibly sourced materials—minus the big markups. We love its highly giftable under-$100 sterling silver or 14kt-gold-plated zodiac pendants, as well as the convertible link earrings you can mix and match with different looks.
New York–based jewelry designer Janis Savitt is nothing shy of a legend in the jewelry industry. In fact, she began making pieces for Cartier and Bloomingdale's while still in high school, and her jewelry has been featured on four different Oprah's Favorite Things lists. Consider Savitt's jewelry as a wise investment: The timeless pieces have been worn by every celebrity you can think of and will never go out of style.

Founded in 2012 by Connie Nam, Astrid & Miyu is inspired by Nam's sentimental jewelry back in her hometown of Seoul. The brand offers everything from zodiac gift sets to 18kt-gold-plated freshwater pearl bracelets at an accessible price point. Plus, most of the pieces in the recent collections are made from recycled sterling silver and gold.
Since launching in 2018, Ana Luisa continues to impress us with quality (hypoallergenic and tarnish-resistant) jewelry at a surprisingly reasonable price. While jewelry companies often talk about sustainability, the brand has been climate-neutral-certified since 2021.
SVNR is a play on the French souvenir (to remember) and Latin subvenire (to come to mind): Each piece of its jewelry feels tied to a special destination and memory. SVNR's signature drop earrings are handcrafted from upcycled natural materials, like this gorgeous Santorini-inspired style with agate and quartz. SVNR founder Christina Tung also runs her own fashion PR agency, House Of, which currently represents BIPOC, AAPI, and Asian designers.
Roxanne Assoulin has worked on jewelry with the likes of Marc Jacobs and J. Crew for over 40 years. You've probably already fawned over her signature bright bracelet stacks or colorful jeweled pieces. Simply put: Assoulin's optimistic designs are a delight to wear.
Maya J Jewelry is a small family-owned business with over 30 years of experience in the heart of NYC's diamond district. Its gold-plated harmony trio bracelets found its way to the Oprah's Favorite Things 2021 list. "Good things come in threes, like this set of swanky bracelets. I like that the trio has been matched for you, so you instantly have an arm party—it's foolproof!"
Bychari was founded in 2012 by Jamaican-born Chari Cuthbert. Today, each piece is handmade in Los Angeles using premium materials like 14kt yellow, rose, and white gold. Bychari's initial rings can be spotted on the 2020 Oprah's Favorite Things list.

Spanish-born and London-raised Monica Vinader launched her eponymous jewelry brand in 2009. Today, the brand exclusively uses 100 percent recycled gold and sterling silver, while offering a five-year warranty and lifetime repair service. Look to Vinader for a modern take on simple, beautiful pieces that will last for years to come.
Rellery is an AAPI female-founded jewelry line launched in Brooklyn by Sally Rong. Rellery's signature 14-kt-gold-filled, single-pearl choker comes in at under $100. The brand offers plenty of personalization options, from birth month flowers to zodiac signs, as well as completely customizable bars for longer inscriptions.
You're likely already familiar with the wildly successful, female-founded jewelry brand BaubleBar. In its 12 years of business, BaubleBar continues its bright styles and personalization options, like custom name or initial bracelets and necklaces. It has also recently launched fine jewelry with premium finishes at an accessible price point.

New York–based designer Laura Lombardi has been thoughtfully crafting jewelry for over a decade. Lombardi sources vintage and archive materials to upcycle for each collection. Her signature pieces are contemporary takes on the classics, like the perfect chain necklace or sculptural hoop earrings in recycled gold or platinum.

BIPOC, female-founded line Omi Woods is celebrated for its thoughtfully crafted jewelry. Take Omi Woods' unique signature pendants that were featured on the 2021 Oprah's Favorite Things list. "Ashley Alexis McFarlane created these 18-kt-gold vermeil coin necklaces to pay homage to the African diaspora. There's Cleopatra, the Queen of Sheba, and one that reimagines the Statue of Liberty as an African American woman."
Brinker and Eliza Higgins are the mother-daughter duo behind their jewelry brand, who make each piece by hand in their Connecticut studio. If you're in the market for dainty layering necklaces, look elsewhere. With coastal-inspired elements like heavy antique gold and teardrop baroque pearls, Brinker & Eliza offers unique statement pieces designed to feel like they were made just for you.