As far as shopping goes, there's nothing like that high when you score things you truly love. Flattering color? Check. Perfect fit? Yup. Doable price point? Done. And when you take home those prized pieces and start wearing them (and the love for them becomes real), you'll want to ensure they stay in rotation. Not only do we want to look great in what we put on, but we also want what we put on to stay great-looking. The good news is that keeping your wardrobe in tip-top shape is relatively easy. It just requires a dash of proactiveness and some mindful maintenance. Washing, drying, storing, hanging, and repairing things the right way is the ticket for optimizing how long they're going to last.
To help you care for the coveted clothing that's already in your closet and any newness you usher in, we went straight to our resident style guru, Oprah Daily creative director Adam Glassman. As we close out the carefree days of summer and prepare to bring all those fall faves forward, he shares his tried-and-tested tips and tricks to ensure your pieces stay as pristine as possible.
---
Buy quality clothes

When it comes to clothing, having less can be more. "If you invest in quality fabrics and construction, pieces will last longer. You'll also be more sustainable since you'll be buying fast fashion less often," says Glassman.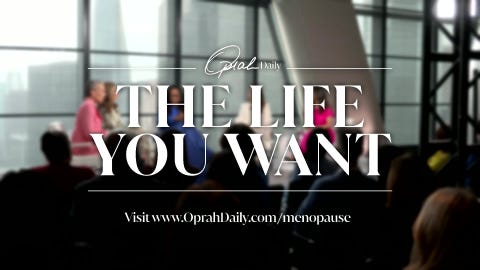 ---
Machine wash the right way

First and foremost, read the instructions on the garment to know how best to care for it. If you have a stain on your clothing, treat it immediately even if you are going to wash it later on. Zip and hook everything to avoid snags. Then turn things inside out. "You'll prevent fading, and keep prints and any designs from cracking," explains Glassman. Also, consider going with an environmentally friendly detergent. "It will be gentler not just on fabrics but also your skin."
---
Launder less
"Try to wear pieces like jeans, blouses, and wool or jersey dresses a few times before you wash them," suggests Glassman. "You'll use less water, which is better for the environment; spend less of your precious time; and lessen wear and tear."
---
Consider handwashing
And make sure you use cold water. Not only is the old-fashioned way an inexpensive, green alternative to a washing machine, but it's also the way to save delicate fabrics sans dry cleaner. "When you clean things by hand, you prevent the rubbing of all the different materials that have been thrown in the washing machine together, which breaks down fabric," Glassman says.
---
Air-dry whenever possible
The lint you see in your dryer comes from, you guessed it, your clothes. So, when you air-dry, you're minimizing that wearing down, preventing items from shrinking over time, and conserving energy. "Of course, this depends on the climate where you live, but the sun is great for drying rather than using energy-guzzling dryers," says Glassman. Nothing beats that fresh-air scent, but drying indoors is an option, too. A big bonus: Air-drying regularly can reduce the carbon footprint of your household by over 2,000 pounds a year. When you do need a dryer, use special fabric-softening, reusable dryer balls to help reduce drying time by 25 percent.
---
Fold your knits
You might be inclined to throw sweaters on the nearest handy hanger, but fight that urge. "They'll stretch out, and heavier ones will break your hangers," warns Glassman. Instead, fold and store them on shelves to keep them from getting misshapen. Take organization up a notch by arranging sweaters by color, weight, and fabric. You'll streamline the "what to wear" portion of your day, since things will be easier to see.
---
Use storage containers

Clothing needs breathing room, says Glassman, so you don't want to confine it in plastic bags that are completely sealed. Instead, quality storage boxes will help keep pests out and protect clothes from the elements (especially mildew-causing moisture). Opt for natural mothball repellent, not chemical-laden balls, and avoid storing stuff in attics, basements, or garages, as those spots are more prone to temperature changes. A word of warning: "Don't spray fragrance or freshener on stored clothing; it will accelerate yellowing," says Glassman. Instead, he suggests putting a small amount of baking soda in a breathable pouch and adding that to the container.
---
Be on the mend

We're not suggesting you develop Project Runway–level sewing skills, but a little needle-and-thread work can go a long way, says Glassman. "It's easy to fix a small hole or sew on a new button instead of throwing out the garment." It's also better for the environment to keep clothing out of landfills. If you prefer to leave things to the pros, a good local tailor is always a useful contact to have. Either way, it's a good idea to keep those little packets of extra thread, beads, or buttons that come with some clothing and have a sewing kit handy.

Holly Carter is the style features director at O, The Oprah Magazine. Obsessed with all things hair and any shoe with studs, she's currently working on upping her social media skills and decluttering her apartment sans Marie Kondo.