We're not 10 minutes away from the Albuquerque airport when my mom makes the first of many uncharacteristic remarks: "I love the way the light looks on the mountains out here." I see that it is indeed slightly dusty, filtered, and warm, and against the cloudless blue sky, the Rocky Mountains glow a bright pink. But who knew Mom noticed light? I mull this newfound insight as my 83-year-old mom and I settle in for the first vacation with just the two of us in…well, ever.

I grew up in a family of talkers. I don't mean we were chatterboxes, or that the four of us (mom, dad, younger sister, and me) were exceptionally good conversationalists. I mean that the thing we did most often, and well, together was talk. When people ask about my childhood, my mind turns to the most ordinary of scenes—the absence of agenda or interruption, the sharing of stuff that happened and things that might. But between my adult move to the East Coast, the lure of my kids whenever we got together and my lifelong dislike of phone calls, Mom and I hadn't done much talking in a long long while. If we didn't have time for one of our easy, circuitous chats, there was always next visit, right? As years ticked by, I'd taken my favorite conversationalist for granted. A springtime road trip in New Mexico (a state I'd never visited and she and my dad had loved), with some long, low-stress stretches in the car, would test our compatibility as travel buddies. It would also let us chat. I craved this connection, and I was about to learn what it meant to my mom.
Our six-day itinerary was carefully crafted to offer a little bit of everything. We would rendezvous in Albuquerque—me flying in from New Jersey and her from Ohio—for two days at one of the area's buzzy boutique inns. We'd drive two hours south to the small town of Truth or Consequences to soak in its mineral hot springs, then backtrack three hours north to the arty delight that is Santa Fe.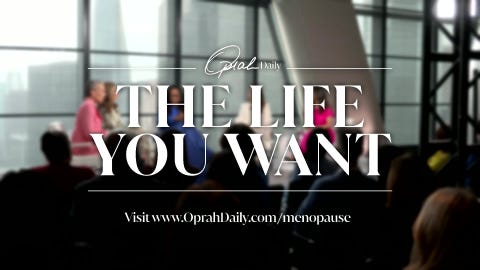 Keeping one eye on those glowy mountains, mom and I quickly come upon the verdant Rio Grande Valley. In 10 miles, we turn into the cottonwood-tree-lined colonnade that welcomes you to Los Poblanos, a historic 1930s property on 25 acres of lavender fields, with buildings designed by seminal Santa Fe–style architect John Gaw Meem and gardens designed by one of the first female landscape architects of her time, Rose Greely. The whole place is a model of regenerative organic farming, with top-tier dining and incredible culture.
We're here to learn about all of it, but in this moment, we laugh over the memory of my sister's allergic sneezing fits every spring when the single cottonwood on her property would shed extravagantly. After checking in, we drop off our bags and explore the property, snapping pictures of peacocks and hens preening near the silos, then, feeling "vacation adventurous," order lavender lattes at Campo, the inn's farm-to-fork restaurant. Mom plays food critic and describes it as "decidedly pleasant." At dinner, she tastes my asparagus soup and identifies the unique flavor: "It must be borage, an herb I think I saw growing on the property. They probably use the seeds in the soup." I tell her that not only is she the most well-read person in my life, but she knows a little about a lot of things I want to—gardens, U.S. history, cooking.
The next day, we do yoga in a yurt (Mom's "new knee" holds its own, and she makes cute jokes at her own expense about needing a chair) and further explore the property. I'm gaping at the original punched-tin light fixtures in the main hacienda when I hear Mom across the ballroom. She's noticing the pueblo rainclouds carved into the ceiling, a detail I had completely overlooked in my fascination with the shiny chandeliers. I'd forgotten how much she knew about this stuff, she and my father having been antiques dealers specializing in American decorative arts.
We retire to our luxurious yet simply appointed room and watch recaps of King Charles's coronation, gossiping about the royals and recalling many decades ago when I woke up in our childhood home to watch his wedding to Lady Diana.
I think, We're good this way, me and Mom. Quiet, unhurried. Just spending time. I vow silently to make space for it in the years to come.
Next stop is the small town of Truth or Consequences, known as America's "most affordable spa town." Arriving, we learn it's siesta day, so most of the restaurants are closed. After a dust-whipped walk down Main Street, we find shade and green chili cheeseburgers at the town's drive-in. I'm hot and annoyed, futilely wiping the table every five minutes to keep it dust-free. Mom complains not once. She regales me with stories about my parents' trip to Canyon de Chelly, Arizona's dramatic, sandstone-walled canyon that preserves centuries-old ancestral Puebloan dwellings and rock art. "I think I like New Mexico better than Arizona in terms of what we're seeing," she says. "It feels less built up, more authentic somehow."
We have massages, mineral soaks, and a bison dinner at Sierra Grande that night, then awake refreshed early the next morning for our guided drive through Ladder, one of Ted Turner's large landscape conservation properties, in nearby Caballo. Our guide for the day, Heidi, isn't much of a talker at first, but I have mom sit in front, and she warms Heidi up with questions about water levels in New Mexico and what might be blooming seasonally. We stop to admire an ancient hummingbird pictograph. "The hummingbirds are already out in Ohio," Mom says, climbing out of the Land Rover. "It's about two weeks earlier than usual." On they go, the two of them talking birds and climate change.
The next day's drive up to Santa Fe flies. We discuss my kids' impending departure for college, and I ask about her own experience at Mount Holyoke. A music major, Mom took one class in geology and managed to retain most of it. That night, we have dinner at SkyFire, Auberge Resorts Collection, the restaurant at the centuries-old Bishop's Lodge, reopened in 2021 as an unpretentious luxury lodge offering five-star dining, outdoor adventure, and spiritual healing. Mom chats up the waiter, and they share observations about the New Mexican topography. I alternate between bemused observer and active participant.
For our final day, I'd booked us a "symphony of sound" wellness experience followed by intuitive healing sessions. It's meant to be a quiet, restful afternoon because later we are having a dinner billed as "an adventure of flavors" at Sazón, a restaurant in downtown Sante Fe. Mom has lifelong friends who live in town, so she begs off the scheduled treatments for lunch with the couple. We can meet up later that night for dinner.
When we return to our respective homes, I ask Mom what she enjoyed the most. "I guess I just enjoyed talking to someone," she says. "When you live alone, you don't realize how little you talk. So I enjoyed catching up on you, the kids. I also liked talking about nothing."
My mind goes to that last meal together at Sazón, with its vivid gallery walls, bold Mexican cuisine, and impeccable service. I see her laughing with the charismatic chef, the James Beard Award–winning Fernando Olea (who spent more time chatting up guests than managing the food in his well-run kitchen), and I think, simply, How nice. The dinner, the time together, the talking. And ultimately, how nice it is to realize how much you like someone you love.